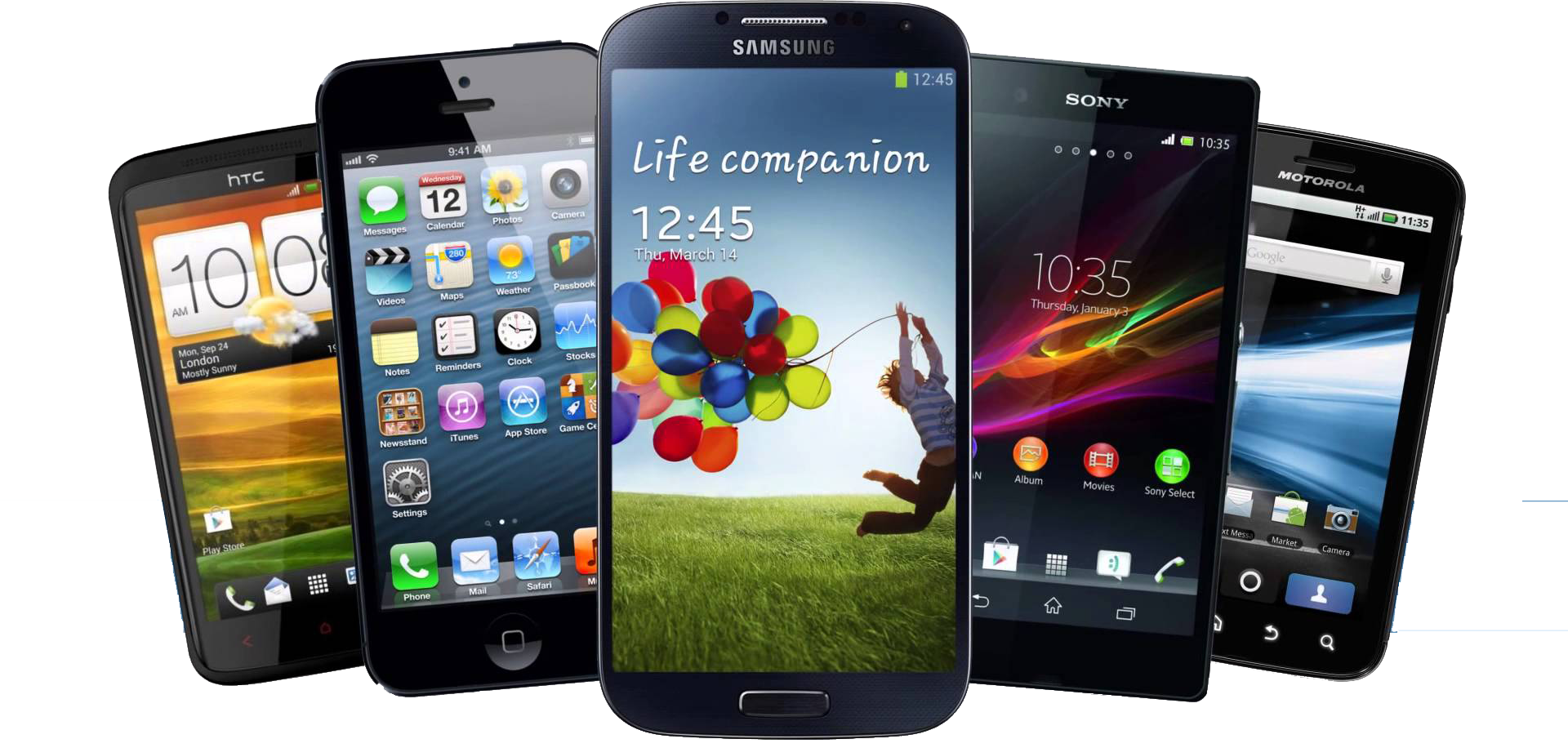 I am an enthusiastic Webmaster/Web Designer professional with over 24 years of experience in the industry. My mission is to invest all I have to advance the goals of a new employer.
I am an enthusiastic Webmaster/Web Designer professional with over 24 years of experience in the industry. My mission is to invest all I have to advance the goals of a new employer.
I am an enthusiastic Webmaster/Web Designer/Software Developer professional with over 29 years of experience in the industry. My mission is to invest all I have to offer in an effort to advance the goals of a new employer.
Position Titles
Web Designer, Webmaster,
UI/UX Designer, Software Developer
Social Media
LinkedIn, Twitter, Facebook, Instagram
Professional Summary
29 Years Web Design Experience ( 1994 -2023)
Over 2,300 Total Website Designs Published

93 WordPress Websites

Experienced UI/UX Developer

Advance Mobile Web Prototyping


Remote website administration
Skills – Years of Experience
HTML – 29yrs., Bootstrap – 4yrs., CSS3 – 15yrs., HTML5 – 8yrs., Javascript – 18yrs., jQuery – 10yrs.,
W3.CSS – 4yrs., PHP – 18yrs.

Operations: ASANA – 5yrs., Atlassian Suite – 4yrs.

Collaboration Tools: Teams – 2yrs.
Technology – Years of Experience:
UNIX – 2yrs., MS DOS – 32yrs., Apple O/S – 4yrs., Adobe PhotoShop –  27yrs.,
Adobe Illustrator – 18yrs., Adobe XD – 6yrs.,
Adobe Dreamweaver – 3yrs., MS FrontPage – 5yrs.
Code Editors – Years of Experience:
CodePen – 7yrs., vs Code – 6yrs., Atom – 5yrs.
Content Management Systems (CMS) –
Years of Experience:
WordPress – 17yrs., HyperCard – 3yrs., .ASP – 3yrs., DotNetNuke – 9yrs., Dreamweaver – 10yrs., Drupal – 10 yrs.,WhiteHat 9 yrs., SharePoint – 7yrs.
Search Engine Optimization Experience:
Keyword Research

Website Architecture

Mobile Friendly Designs

Target Page Keywords

Optimizing Pages

Optimizing Images

Optimizing Headings

Optimizing Page Content

Unique Meta Descriptions

Registering Sitemap
Software
PhotoShop, Dreamweaver, Excel, Adobe PageMaker, Adobe Publisher, Adobe Illustrator, Adobe Acrobat Pro, Macromedia Flash, Fireworks, MS Office Suite, MS FrontPage, Intelecable 4, Macromedia Director, Visual Interdev, Visual Basic, MS PowerPoint, FileMaker Pro, FileMaker Server 5

Server Software Experience: SQLServer 6.5, Solaris, UNIX, IIS7

Server Host Experience: GoDaddy.com, Powerdnn.com, dnn4less.com, HostGator.com, BlueHost.com, 1&1Hosting.com, Dreamhost.com, NetworkSolutions.com, ENOM.com, Managed.com

Host Control Panel Experience: cPanel, Plesk Onyx, WebsitePanel, Hosting Control Panel

Windows Compatibility

DNS Management

E-Mail (IMAP, Pop3, SMTP)

FTP

Firewall
ABOUT ME
Hi, my name is Don Steinberger.  I'm a front end webmaster designer/developer skilled in HTML, CSS, javascript and CMS integration.  I focus my attention on clean,  professional websites built primarily on the WordPress CMS platform. 
I have been a webmaster and web designer for 15+ years. I've created 950+ websites on 6 different CMS platforms and most recently have been focusing my work using the WordPress Platform and the Divi Theme.  I have found the Divi Theme by Elegant Themes to be one of the most versatile themes available in addition to my work designing websites using HTML Flexbox, Bootstrap or, just cleaning programming while creating my own themes and layouts. I am always pleased to find something new each time I begin a new website. I focus my efforts on attention to detail, aesthetics, and technical proficiency.  I spend my days crafting websites. I work for different sized companies from small local businesses to huge international brands like universities. I've spent the past several years supporting businesses in Alaska and have recently relocated to Ellenton, Florida to escape the harsh winter climate.
06/1994 -Present (Concurrently with full time employment) Self employed web software developer working with website decision makers to produce a published website that promotes their website in a fascinating and stunning presentation. Primary responsibilities include taking ownership of all web design projects from start through story boarding, mockup design, and publishing. Contracted by clients to design and deploy published websites for use on the World Wide Web through web development company providing services to small businessmen. Site development includes site design, UI/UX standards and organization, content layout, site navigation, domain name registration, search engine registrations, merchant account development, shopping cart installation, Search Engine Optimization, AdWords development, and credit card and payment processor development. Websites have been built using 6 different CMS platforms to include, (10 Websites) HyperCard, (20 Websites) Dreamweaver, (300 Websites) HTML, (360+ Websites) .ASP, (252+ Websites) DotNetNuke, and (96 Websites ) WordPress, totaling 1,038 total website designs. Design methods include incorporating web standards including HTML5, CSS3, and W3C Accessibility standards. All website design work includes performing as a UI/UX Analyst and developer.
2/2022-Present Senior Software Developer hired as primary web developer for worldwide credit card and payment processing company. EVO Payments transacts business in over 50 countries in 150 different currencies. The company currently hosts 83 different websites in 23 different languages. With this, my position has been to be prepared to update, add, and delete necessary pages from the sites. Additionally, the company has a large sales department that offers new and changing offerings for different sales programs and with each of these I am normally required to build a dedicated landing page for the website the sales offer is targeting.  Additionally, I have been required to create sub domains along with a sub directory housing several different sections aimed at organizational structuring.
Recent Websites Designed:
www.evopayments.com
www.evopayments.us
www.evopayments.ca
www.evopayments.mx
10/06/2014 – 09/28/2018 Responsibilities include the design and maintenance for new and existing corporate websites for major medical facility located in Anchorage, Alaska.  Create new websites to accommodate advancing needs for medical and corporate publications specifically designed using the WordPress CMS platform.  Computer languages include HTML, HTML5, CSS, W3.CSS, Javascript, PHP, DHTML. Specific requirements include the use of WordPress Certified plugins and themes for website development while responsible for direct oversite of hosting accounts located at Dreamhost and GoDaddy.  Responsible for website modifications to include the use of deployment staging areas.
Websites Designed & Built:
www.anthc.org
www.anmc.org
www.tribalwater.org
www.atcemak.org
1/13/2003-6/31/2011 (Contract Term Ended) University of Alaska Anchorage Webmaster Responsibilities include the design and maintenance for new and existing college websites. Create new websites and complete page updates as necessary. Provides instructional classes to faculty and staff in the development and maintenance of websites and computer languages. Current websites are maintained using IIS7 in a Windows environment using ASP and DotNetNuke Content Management Systems. Current university websites designed and maintained include the College of Business and Public Policy and all 14 of the departmental websites.
www.cbpp.uaa.alaska.edu
06/2002 – 1/2003 University of Colorado Boulder Boulder, Colorado Webmaster Hired as Webmaster in the Information Technology Multimedia Department to design and support all multimedia websites on the campus.  Responsibilities included all design and support of website publications using .asp programming code, HTML, Java, and JavaScript.
06/98-6/2002 Regis University Denver, Colorado Instructional Technology Specialist Hired as Webmaster in the Information Technology Services Department supporting a five campus university. Project management responsibilities included the use of accepted management practices and techniques for purposes of project design, planning, and reporting. Position description included the research, development and implementation of appropriate classroom technology for teaching, learning and the administrative operations by students, faculty and administrative staff. The position required the ability to perform as project lead on multiple ongoing concurrent projects. The position is the primary technical resource with respect to instructional technology and is responsible for the appropriate design and configuration of technology in support of the university's academic mission. Responsibilities include the customary evaluation of hardware and software capable of enhancing the teaching, learning, research and administrative use of multimedia, analog and digital technologies, presentation technologies and classroom technologies. Responsible for coordinating the integration of advanced technical services that encompass Internet topologies and protocols, e-mail services, the World Wide Web, broadband audio and video streaming broadcast services, and interactive classroom presentation and teleconferencing media into curriculums university wide. Additional responsibilities include the development of programs aimed at the enhancement of faculty skills and interest based on discipline specific technology and the development of training and cross-training materials capable of strengthening and reinforcing technological knowledge levels and abilities of students and faculty. A part of this responsibility included the design of all advertising media to include flyers, brochures, training manuals, and printed documents for the faculty training classes. Major long range responsibilities included the research of WebCT to include the design of an implementation plan, license purchasing, software installation, and faculty classroom training for site design, development and, content development for distance learning classes.
Regis University
2000 Kaiser-Hill Corporation Project Management/Web Design Consultant Denver, CO Hired as Project Manager by Department of Energy Nuclear Facilities Contractor, Kaiser-Hill Corporation, to oversee Intranet Web development and upgrade. Technical development included performance needs analysis to clarify technical and design issues relevant to client management and user groups. Developed Project statement of work to include project design, cost benefit analysis, deliverables, reporting methods, milestones, deployment methodologies, and an intensive classroom training program supported by handouts, flyers, training manuals, and Power Point presentations for over 200 end users. Project was completed on December 10, 2000, with successful deployment on the action plan delivery date.
2000 Tenera, Inc. Project Manager Denver, CO Hired to develop five group level databases. Project planning process included extensive needs analysis research, cost benefit analysis, risk analysis, telecommunications and electronic systems analysis, and project quality plan included in project planning documents. Databases developed in FileMaker Pro 4.1 & 5.0 and deployed via Intranet using FileMaker Pro 5 server software. Database designs include data entry and accounting controls for physical inventories of various warehoused materials. All databases include modules for password secured entry, data entry, inventory movement module, parts ID, parts descriptions, parts activity time and date, and field and file modification tracking. Project included development of user group training program using Power Point slide show, in-depth student hand out materials, and classroom training periods. Extensive use of MS Project as project management tool used for planning, scheduling, and project control.
2000-2002 Dyn I&ET Project Manager Denver, CO Provide lifecycle software development using FileMaker Pro to be housed on a site secured server at the Rocky Flats Environmental Clean Up Site located in Golden, Colorado. Project planning and design included a needs analysis, cost benefit analysis, a user impact study, system improvement analysis, a user-group training plan, and a project contingency plan. The project incorporated the lifecycle development of a software application that includes elements for password entry, four level controlled user access, date sensitive user password expiration controls, data entry, limited access data entry fields, limited access supervisory fields, and limited access management fields, field and file modification tracking module, inventory tracking, nuclear rules infractions tracking module, forms module, reports module, daily auto-backup module, and automatic archiving on thirty day intervals. The completed program is comprised of eight relational databases designed as a management tool that tracks the clean up activities involved in managing the handling and movements of nuclear waste materials. The program specifically met requirements for recording the infraction of published Nuclear Management Rules issued by the Department of Energy. Project deployment included the development of a 500 user group classroom training program using a Power Point slide show with supporting student hand out materials. Project term was for four months and was completed within the implementation deadline and submitted to the subcontracting company for site deployment. The project was deployed on a site wide Intranet using FileMaker Pro 5 server.
2/90-8/94 Georgia Institute of Technology Senior Research Analyst II Atlanta, Georgia Hired as Senior Research Analyst II with project management responsibilities that included the research and analysis of statistical data incorporated into polished publications in support of the President's Office. Accepted responsibility as Interim Director of a statistical research department with dotted line responsibilities to the Vice President of Strategic Planning, the Executive Vice Provost, and The President. Primary responsibilities included project management and oversight of departmental operations including budgeting, design, development, reporting, and submission of all department projects. Administrative responsibilities included the oversight of 500K budget, eighteen masters level technical project managers and administrative staff. Project oversight included project planning and organization, research, data collection, design and modeling, milestone identification and reporting, and timeline management. Projects included financial data collection and reporting, statistical data collection and reporting, strategic planning development and reporting for five, ten, and fifteen year forecasting, publication design, development, and editing of the annual Fact Book, and the graphic design and publication development for multiple national journals. A major part of the project management responsibilities included the development of multiple group level databases in FileMaker Pro 3.0, used for the collection and storage of financial and statistical data. Extensive use of FileMaker Pro, PageMaker, and MacDraw Pro for the development of statistical reports. Extensive use of Lotus 1-2-3, SPSS, and Wings, for the development of spreadsheet data collection and reporting. Extensive use of MS Project for project management and tracking of long-term projects that included the Georgia Tech Fact Book and the university's short and long-term strategic planning process. Technical oversight include responsibilities for the maintenance and continuous upgrade program of a LAN system using Ether Net TenBase T and all Apple and DOS based computer platforms including all purchasing of hardware and software and the installation and maintenance of the system and all peripheral equipment to include, color and non-color laser printers, flatbed scanners external data storage units, optical drive units, and tape backup systems.
06/1983 -02/1989 Georgia State University Information Technology Specialist Hired to implement Token Ring Computer Network in the Facilities Department Administration to include the installation of 3 server computers and 55 desktop Dell (Windows) computers, all software installation and maintenance. The primary responsibilities included the installation of the Token Ring Computer Network which is a three-byte frame called a "token" that travels around a logical "ring" of workstations or servers. The token passes a channel access method providing fair access for all work stations, and eliminating the collisions of contention based access methods.
Assign the project to
Steinberger, he knows how
to do all of the design stuff
and make it zing!
P.S. Be sure to feed the cat
before you leave.
Be sure to collect
layout colors, font styles,
content, targets, goals,
branding, and yes, ask
about the domain name.
Hey, don't forget to
get these:
business address,
business phone, fax,
number of pages, titles,
and photos .
We're using WordPress
for the platform, the Divi
theme, and the standard
plugins for security,
Google Analytics,
social media...